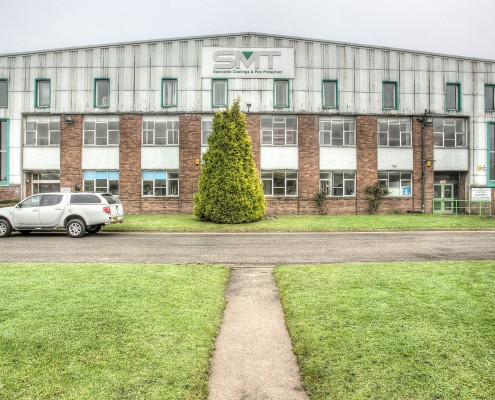 Thank you for taking a look at SMT Online
The new look website and logo is the next phase of ongoing, continual improvement, having recently moved into new premises in Skelmersdale. The site comprises of approximately 10 acres of land, of which 98000 sq. ft is the internal production facility. The remainder of the land with hard standing, provides an extensive storage area capable of storing over 80 trailers.
Internally, there is an eight wheel Spencer Halstead Automatic Shotblast machine, accommodating steel sections 1800mm x 1500mm, up to 25 metres long. This is complemented by a 25m x 6m x 3.5m manual blast booth, with full recovery system, for the larger items that cannot be auto blasted.
Lifting facility is currently 25 tonnes using 2 overhead cranes. One at 15 tonne and one at 10 tonne.
We are confident Standish Metal Treatment can meet all your metal protection requirements.
Key to a good company is its staff, we are proud of our staff most having been with us since the early days. Ongoing training means the quality of the finished article is paramount.
We produce both single and multi – coat systems to any specification and to the highest standards. We have also added a further bay, for INTUMESCENT FIRE PROTECTIVE COATINGS. We have fully qualified sprayers capable of meeting any requirement from 1 to 2 hour protection, all inspections are up to the highest standard.
Our commitment to quality is demonstrated by our ISO9001 accreditation, requiring the incorporation of quality procedures into our format. Fully itemised advice notes can be provided, and inspection reports available for each load that leaves our factory.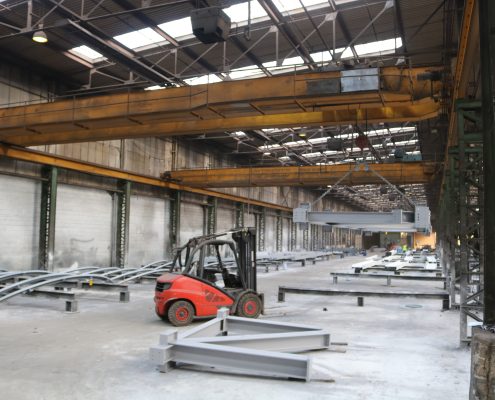 Take a look at how many litres of paint we used in 2014 alone…